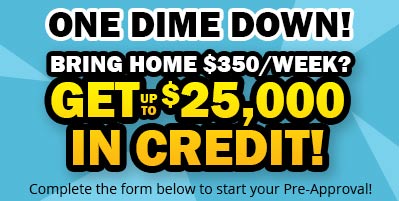 With approved credit. Tax, title and license not included. Offers cannot be combined. See dealer for details, exclusions, and/or obligations.
Mitsubishi Models
Find your next Mitsubishi
Getting Pre-Approved is Easy
Get pre-approved for an auto loan and see your credit score and ranking instantly!
No Cost Obligation
There is no cost or obligation to you and you'll see your auto credit score instantly.
No SSN# Required
We don't require your Social Security Number to see the maximum amount you qualify for.
See Your Credit Score
See where you rank against the rest of the U.S. and it won't affect your credit score.
Get Pre-Approved Now
Frank Leta Service Department
Scheduled maintenance keeps your vehicle in prime condition. When your car requires attention our Factory-Trained staff will keep your vehicle performing at its best.
Schedule Service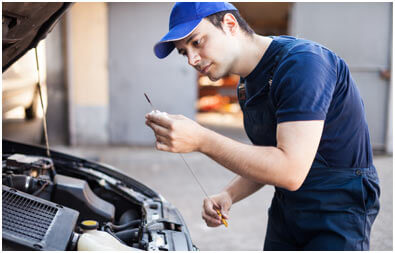 Sell With Confidence
Simple and Fast
Takes as little as 30 minutes.
We Make Fair Offers
If we can use your car we will make an offer on the spot.
Selection and Pricing
We will make you an offer even if you don't buy from us
Get Trade-In Value
We Make It Easy
What to Bring?
1. Title and all parties named on it
2. Payoff information and registration
3. All keys and remotes
4. Service records if you have them
What can you Expect?
1. Test drive
2. Vehicle history check
3. On the spot offer
When do you Decide?
1. Offer is valid at time of appraisal
2. Adjustments for mileage and condition may apply at later date
Get Appraised
Frank Leta Mitsubishi Looks Forward To Your Arrival | Serving Bridgeton, MO
Our Mitsubishi dealership in Bridgeton, MO, serving surrounding cities in St. Louis, Ferguson, Maryland Heights, Florissant, St. Charles, Earth City and Hazelwood is here to help you find your next Mitsubishi and help secure the best interest rates and financing terms. You'll find a friendly and accommodating staff eager to assist you and answer any questions you may have. Stop in and view our great selection of Mitsubishi models including Outlander, Outlander Sport, Outland PHEV, Eclipse Cross, Mirage and Mirage G4.
If you're in the market for a great new or preowned vehicle you'll find it at Frank Leta Mitsubishi. You'll also find a team committed to ensuring that you find the right vehicle for you. On our end, that means answering questions, and getting you behind the wheel for a closer look.
Rather spend a little less on a car and save a little more for retirement, a down payment, or dream vacation? We totally understand: new cars aren't for everyone. As such, we have an expansive array of low-mileage, well-maintained preowned cars for your inspection.
Everything Under One Roof: From preowned autos to flexible used car loans in Saint Louis. Another thing that makes Frank Leta Mitsubishi unique is that here, when someone has found the vehicle that best suits their lifestyle and driving style, it doesn't mean the fun part of buying a car is over. Our car financing specialists are available to help all credit situations for all customers. Good credit, poor credit, or past credit problems we have helped Missouri residents for years get the auto loan that fits their budget.
Our dealership is also proud to have a Full Service Department serving Bridgeton, MO area. Whether it's standard maintenance like an oil change or tire rotation or a more serious car repair, our professional technicians can handle it and get you back on the road. Need new brakes and rotors or a tune up? No problem.
Eager to get to look at our inventory in person stop by 12101 St Charles Rock Rd, Bridgeton, MO when you can. We're just a short drive from most anywhere in the St Louis and Metro east areas. Thanks for visiting Frank Leta Mitsubishi, we look forward to assisting you soon!